SIMULTAN FESTIVAL 2022 – The Changing and The Indeterminate
10 – 18 SEPTEMBRIE 2022
Suntem încântați să vă prezentăm o nouă ediție a Festivalului SIMULTAN, cu un program de opt zile care îmbină spectacole audio-vizuale live, proiecții de artă video, expoziții și prelegeri, reflectând asupra temei festivalului – The Changing and The Indeterminate.
Cea de-a 17-a ediție își propune să canalizeze idei și să genereze noi perspective în contextul (post)pandemiei globale și al consecințelor acesteia, precum și al reverberațiilor provocate de războiul din Ucraina, elaborând activ, prin producții artistice și teoretice, teme și subiecte precum viitorul și potențialul artei într-o perioadă de transformări masive.
Titlul ediției din 2022, The Changing and The Indeterminate, își propune să memoreze, să exploreze și să construiască pe această stare de tranziție prin reflecție speculativă, un tip de simulare euristică ca o reactivare conștientă a comportamentului trecut stocat în memorie.
Festivalul se desfășoară în perioada 10-18 septembrie 2022 la Timișoara, în trei locații diferite, aflate la distanță de mers pe jos una de alta: Comenduirea Garnizoanei, Muzeul de Transport Public Corneliu Miklosi și Escape Underground Hub.
Detalii despre program și artiștii invitați pe site www.simultan.org/2022.
Actualizări zilnice pe Facebook event & Instagram
---
PROGRAM

Deschiderea oficială a SIMULTAN XVII va avea loc sâmbătă, 10 septembrie, ora 19:00 la Muzeul de Transport Public Corneliu Miklosi (Take Ionescu 56).
---
LIVE ACTS / 10-11 Sept. & 16-18 Sept. / Muzeul de Transport Public Corneliu Miklosi

Cinci zile de spectacole audio-vizuale live cu 10 artiști internaționali confirmați și proiectele lor captivante.
Anne Wellmer [NL] / ANGSTWURM-2.0 [RO] / crys cole [CA/DE] / Mario de Vega [MX] / Eryck Abecassis [FR] / Billy Roisz [AT] / Ale Hop [DE] / Annabelle Playe & Alexandra Radulescu [FR] / Kamon Kardamom [HU] + more to be announced.
Anne Wellmer folosește înregistrări de teren, procesarea sunetului live și sunetul generat electronic în munca sa, care se schimbă între muzică pe bandă, improvizație, instalație și performance. Proiectul angstwurm 2.0 (micleusanu m.) investighează dinamicile turbulente care ne transformă progresiv în "agregate schizo-paranoide". Artista sonoră crys cole generează sunete subtile și imperfecte prin gesturi haptice și materiale aparent banale pentru a crea lucrări cu nuanțe texturate care retonează continuu urechea. Mario de Vega folosește frecvențe provocatoare despre care se spune că induc reacții viscerale audienței și sunetul ca instrument pentru a confrunta problemele contemporane înconjurătoare și experiențele personale de vulnerabilitate. Eryck Abecassis încearcă să obțină un lirism electronic amestecând zgomote și note, dezordine și melodie. Billy Roisz este specializată în feedback-ul video și interacțiunea video/sunet folosind monitoare, camere, console de mixaj video, un videosynth auto-construit, computer, o chitară bas și, uneori, platane pentru a genera video și sunet. Ale Hop creează un repertoriu complex de tehnici de chitară neortodoxe cu drone psihedelice. Trio-ul de improvizație electronică experimentală Kamon Kardamom are o abordare bazată pe explorare continuă, extinzând granițele situației tradiționale de concert. KRASIS, proiectul colaborativ format din Annabelle Playe și Alexandra Rădulescu își propune să pună în evidență existența unui teren comun pentru conversație – o stare de spirit contemporană care intersectează mai multe puncte de vedere fără a șterge individualitățile.
---
EXPOZIȚII, PROIECȚII & PROGRAME CONEXE / 12-18 Sept. / Comenduirea Garnizoanei

În timpul săptămânii puteți descoperi expoziția din 2022, o selecție de artă video legată de motto-ul festivalului, cu videouri propuse de artiști din întreaga lume, selectate de echipa noastră de curatori.
În acest an, festivalul găzduiește și trei proiecte conexe în parteneriat cu alte inițiative și organizații culturale. The Somatist, the Entropist and the Skeptic este un proiect artistic și orientat spre cercetare al artiștilor Floriama Candea, Sabina Suru & Andrei Tudose și Cătălin Crețu, la intersecția dintre artă și știință. Programul va consta într-o serie de instalații de artă interactive.
Programul Post Muzica, un proiect dedicat sunetului și artiștilor activi în zona experimentală a muzicii contemporane și curatoriat de Micleuşanu M., va cuprinde șase lucrări video semnate de artiștii Constantin Basica, Ioana Vreme-Moser, Silent Strike (Ioan Titu), Lala Misosniky, Cosmin Nicolae și Călin Torsan.
Tot la Comenduirea Garnizoanei, publicul va putea descoperi și o serie de cinci instalații multimedia concepute de Dorian Bolca, Claudia Chiriță, Denis Flueraru, Ștefan Sava și Andrei Tudose, create în cadrul atelierelor Where ART thou?. Proiectul este inițiat de Rezidența9 în parteneriat cu Simultan festival și este conceput ca un eveniment anual în jurul artei, științelor sociale și umaniste în care tehnologia este atât o metodă, un instrument de producție și comunicare, cât și o sursă de inspirație.
---
PREZENTĂRI / 11, 13, 15 Sept. / Muzeul de Transport Public Corneliu Miklosi & Comenduirea Garnizoanei

În plus, suntem foarte încântați de a-i avea ca invitați pe 3 artiști remarcabili – Anne Wellmer, Arne Hendriks și Yun Lee, care vor împărtăși mai multe despre munca lor printr-o serie de prezentări, prelegeri performative și intervenții sonore.
Portretele Sonice ale Annei Wellmer vă vor permite să participați, jucându-vă cu acustica spațiului, cu rezonanțele și cu distanța față de ascultător. Arne Hendricks explorează în mod deliberat granițele valorilor culturale specifice care definesc relația noastră cu planeta. Yun Lee va prezenta On Illegibility, o prelegere performativă despre politica de identificare în dezvoltarea și utilizarea tehnologiei biometrice, cum ar fi recunoașterea facială și scanerele de amprente.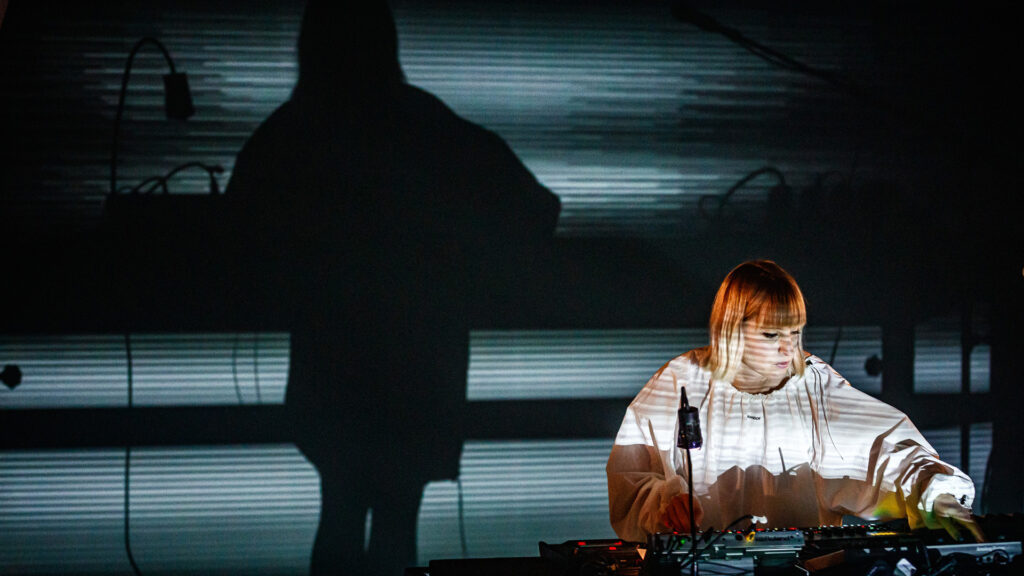 ---
THE AFTERPARTY / 16-17 Sept. / Escape Underground Hub

Pentru weekendul de închidere al Festivalului Simultan ne vom întâlni la Escape Underground Hub. Vineri, MNNN (Mario de Vega), din Berlin, va interpreta un DJ set, variind de la sunetele brute la cele psihedelice și producție de muzică electronică contemporană. Sâmbătă, setul Albertei Balsam va încorpora o combinație caracteristică de leftfield techno, electro, IDM, beat-uri întrerupte și break-uri, pivotând între experimente excentrice și beat-uri îndrăznețe și tăioase. Mai multe nume urmează să fie anunțate.
Biletele pot fi achiziționate doar de la locație. Toate detaliile aici.
---
Realizat cu sprijinul
PRIMĂRIEI MUNICIPIULUI ȘI AL CONSILIULUI LOCAL TIMIȘOARA prin CENTRUL DE PROIECTE
ADMINISTRAȚIA FONDULUI CULTURAL NAȚIONAL – AFCN
Parteneri
DIRECTIA JUDEȚEANĂ PENTRU CULTURĂ TIMIȘ
FUNDAȚIA9