SIMULTAN FESTIVAL 2022 – The Changing and The Indeterminate
10 – 18 SEPTEMBER 2022
We are excited to welcome you to SIMULTAN Festival's XVII edition, with an eight-day program that blends live audio-visual performances, video art screenings, exhibitions and artist talks, reflecting on the festival's theme – The Changing and The Indeterminate.
The 17th edition of the SIMULTAN Festival aims to channel ideas and generate new perspectives in the context of the (post) global pandemic and its consequences, as well as the reverberations caused by the war in Ukraine, actively elaborating through artistic and theoretical productions themes and subjects such as the future and the potential of art in a period of massive transformations.
The title of the 2022 edition, The Changing and The Indeterminate, aims to memorize, explore and build on this state of transition through speculative reflection, a type of heuristic simulation as a conscious reactivation of past behaviour stored in memory.
The festival is set to take place between September 10-18, 2022 in Timișoara, in three different locations that are at a walking distance from one another: Comenduirea Garnizoanei, the Corneliu Miklosi Tram Museum & Escape Underground Hub.
Check out the website www.simultan.org/2022 & get familiar with this year's program and artists.
Join the Facebook event & Instagram for daily updates.
---
PROGRAM

The official opening of SIMULTAN XVII will take place on Saturday, 10 Sept., 19:00 at Corneliu Miklosi Tram Museum (Take Ionescu 56).
---
LIVE ACTS / 10-11 Sept. & 16-18 Sept. / Corneliu Miklosi Tram Museum

Five days of live AV performances with 10 confirmed international artists and their riveting projects.
Anne Wellmer [NL] / ANGSTWURM-2.0 [RO] / crys cole [CA/DE] / Mario de Vega [MX] / Eryck Abecassis [FR] / Billy Roisz [AT] / Ale Hop [DE] / Annabelle Playe & Alexandra Radulescu [FR] / Kamon Kardamom [HU] + more to be announced.
Anne Wellmer uses field recordings, live sound processing and electronically generated sound in her work, which shifts between tape music, improvisation, installation and performance. The angstwurm 2.0 project (micleusanu m.) investigates the turbulent dynamics that progressively transform us into "schizo-paranoid aggregates". Sound artist crys cole generates subtle and imperfect sounds through haptic gestures and seemingly mundane materials to create texturally nuanced works that continuously retune the ear. Berlin based Mario de Vega uses challenging frequencies said to induce visceral reactions in the audience, and sound as a tool to confront contemporary issues around and personal experiences of vulnerability. Eryck Abecassis is trying to achieve an electronic lyricism by mixing noises and notes, disorder and melody. The SINCRONIC TRASH project by o_b_i_e_c_t and Gabriel Almasi aims to create fluid sound and visual layers with a stochastic evolution. The sound universe offers a global vision of sound layers, realizing a multiphony by denying vertical conventions through a predominantly linear or textural processing. Their sound resizes the space, generating translucent illusions, through a superimposition of sound objects sometimes evolving towards a contemporary urban folklore. Billy Roisz specializes in feedback video and video/sound interaction by using monitors, cameras, video mixingdesks, a selfbuilt videosynth, computer, a bass guitar and sometimes turntables for video and sound generating. Berlin-based, Ale Hop crafts a complex repertoire of unorthodox guitar techniques with psychedelic drones. Budapest-based experimental electronic improvisation trio Kamon Kardamom has an approach based on continuous exploration, stretching the boundaries of the traditional concert situation. KRASIS, the collaborative project of Annabelle Playe & Alexandra Radulescu aims to point to the existence of a common ground for conversation – a contemporary state of mind that intersects multiple viewpoints without erasing individualities. Ukrainian-born and Berlin-based Zavoloka devotes herself to orchestrating uncompromising experimental music free from genre-dependent definitions and styles. Her works always stem from a very strong conceptual base, unveiling creations that are more than just music.
---
EXHIBITIONS, SCREENINGS & ASSOCIATED PROGRAMS / 12-18 Sept. / Comenduirea Garnizoanei

During the week you can discover the 2022 exhibition, featuring a selection of video art related to the festival motto, proposed by artists from around the world and selected by our team of curators.
This year the festival also hosts three related projects in partnership with other cultural initiatives and organizations. The Somatist, the Entropist and the Skeptic is an artistic and research-oriented project by artists Floriama Candea, Sabina Suru & Andrei Tudose, and Cătălin Creţu, at the intersection between art and science. Their program will unfold in a series of interactive art installations.
The Post Muzica program, a project dedicated to sound and artists active in the experimental area of ​​contemporary music, curated by Micleuşanu M., will include six video works signed by artists Constantin Basica, Ioana Vreme-Moser, Silent Strike ((Ioan Titu), Lala Misosniky, Cosmin Nicolae and Călin Torsan. The festival will also feature a series of five installations, created earlier this year during the Where ART thou? workshops.
---
ARTIST TALKS / 11, 13, 15 Sept. / Corneliu Miklosi Tram Museum & Comenduirea Garnizoanei

In addition, we are very excited to have invited the remarkable Netherlands based artists Anne Wellmer, Arne Hendriks and Yun Lee who will share more about their work through a series of presentations, lecture performances and sonic interventions.
Anne Wellmer's Sonic Portraits will allow you to participate as well, playing with the acoustics of the space, with the resonances, and with the distance to the listener. Arne Hendricks deliberately explores the borders of specific cultural values that define our relationship with the planet. Yun Lee will present On Illegibility, a lecture performance on identification politics in the development and the use of biometric technology, such as facial recognition and fingerprint scanners.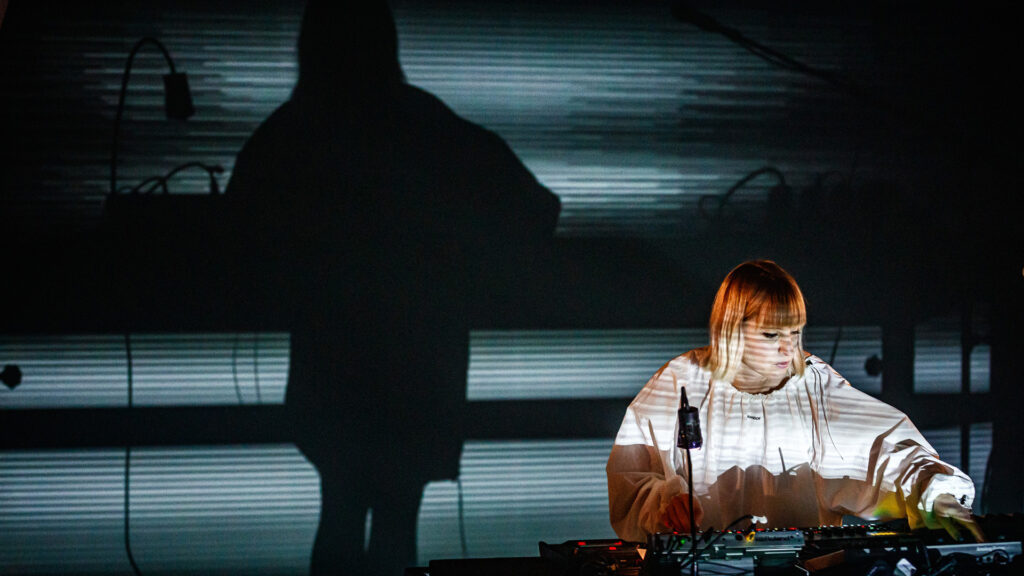 ---
THE AFTERPARTY / 16-17 Sept. / Escape Underground Hub

For the Simultan Festival's closing weekend we will meet you at Escape Underground Hub. On Friday, Berlin based MNNN (Mario de Vega) will perform a DJ set ranging from brutism, psychedelia and contemporary electronic music production. On Saturday, Mini Zucchini will experiment with disco, house and italo styles. Istanbul based DJ Ece Özel uses transitions of electro, disco, leftfield electronics, new wave, even some forms of techno leading to very intense moments on the dancefloor. Alberta Balsam's set will incorporate a signature blend of leftfield techno, electro, IDM, broken beats and breaks, pivoting between off-the-wall experimentation and bold, slicing beats. More names to be announced.
Tickets can be purchased at location only. All details here.
---
Main supporter
Timișoara City Hall and Local Council through the Project Center
The Administration of National Cultural Fund / AFCN
Partners
DIRECTIA JUDEȚEANĂ PENTRU CULTURĂ TIMIȘ
FUNDAȚIA9
Multiplexity