RESEARCH WEEK – SONIC NARRATIVES 2022
Sound walks, listening sessions and recordings, presentations about sound art and sound documentation on the banks of the Bega in Timișoara.
Between July 19-22, a series of events took place prior to SONIC NARRATIVES 2022, which is to take place this fall.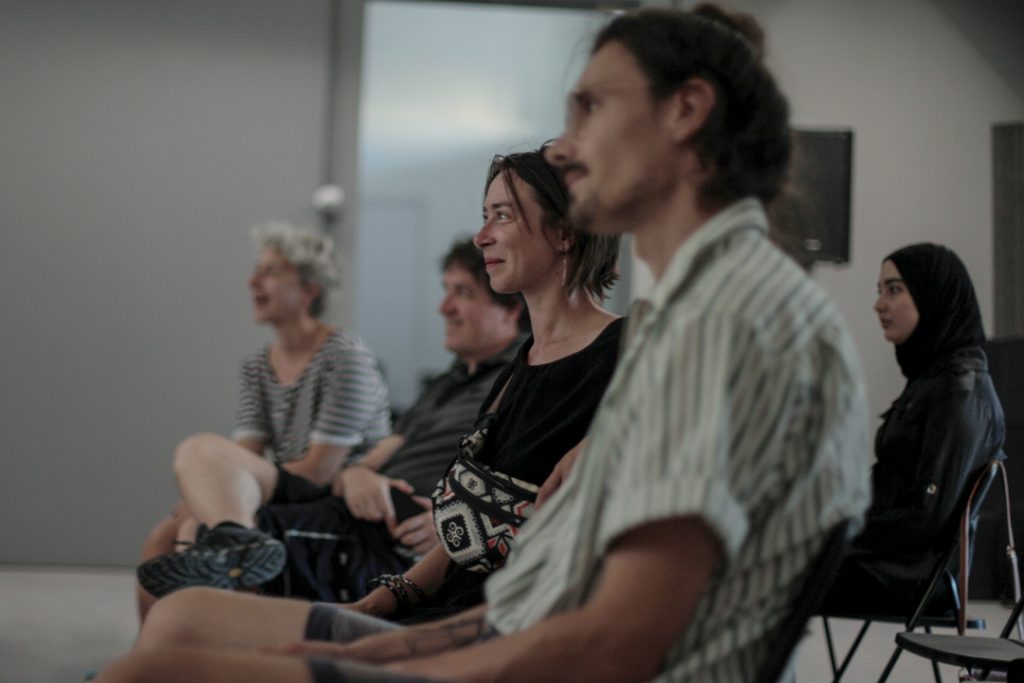 ARTIST TALK WITH VLAD BRĂTEANU (RO / DE)
July 19, 2022
Vlad Brăteanu 's experience in graphics forms the basis for theoretical and conceptual considerations in which photography functions as the primary medium. Sound/hypnotic inductions, found objects and public interventions using the playful semiotics of images are found in his current practice. Navigating the boundaries between public and private spaces and finding signifiers for (in)visibility are translated into works that raise questions about precarity, fragility and stability in neoliberal societies. Researching the concept of plasticity and the effects of language are central to his artistic practice.
Vlad is the co-founder of Template, an artistic initiative and exhibition project that started in Bucharest in 2018 and is a graduate of WHW Akademija in Zagreb in 2020.
---
SOUND ART IN PUBLIC SPACE / PRESENTATION BY CARSTEN SEIFFARTH (DE)
July 21, 2022
Sound art as an installation has its own approach to public space. It is art specific to place and time. In other words, space in all its varied dimensions underlies the work. And to this dimension belongs sound. This applies to both indoor and outdoor installations. In the latter case, the relationships are naturally more complex, as these spaces were not designed for art per se, but meant for everyday life, with various uses and non-functions.
Carsten Seiffarth studied orchestral music at the Franz Liszt School of Music in Weimar (trombone) and musicology/sociology studies at TU Berlin. Since 1991, he works independently as a curator and producer of sound art and contemporary music installations. He is the founder and artistic director of the sound art gallery –singuhr – hoergalerie, one of the artistic directors of the media art laboratory TESLA Berlin and curator + artistic director for "ECHOES — Soundforum Bonn".
---
SOUND WALK WITH MARIA BALABAȘ (RO)
July 21, 2022
Sound walking requires a subtle change of perception: to be in places you pass by, perhaps, daily, but to be completely focused on other elements. Sound becomes our way of entering the territory of a subjective temporality, of the space where a seemingly insignificant rustle can recontextualize an entire experience. The practice imposed by the Canadian composer R. Murray Schafer is, precisely because of the lack of the spectacular, one of the most powerful ways to re-appropriate the place where we live our lives.
Maria Balabaș has been composing sound walks since 2011 under the name "Sunete care umblă". With this initiative, she participated in festivals in Bucharest, Cluj and Tulcea, and sound pieces derived from the practice of attentive listening during walks were presented by Semi Silent, Goethe Institut Bucharest, ARCUB Bucharest, Tranzit gallery, etc. Maria Balabaș is a multimedia and radio artist. She is currently also developing initiatives to work in rural communities and organic gardening practices.
---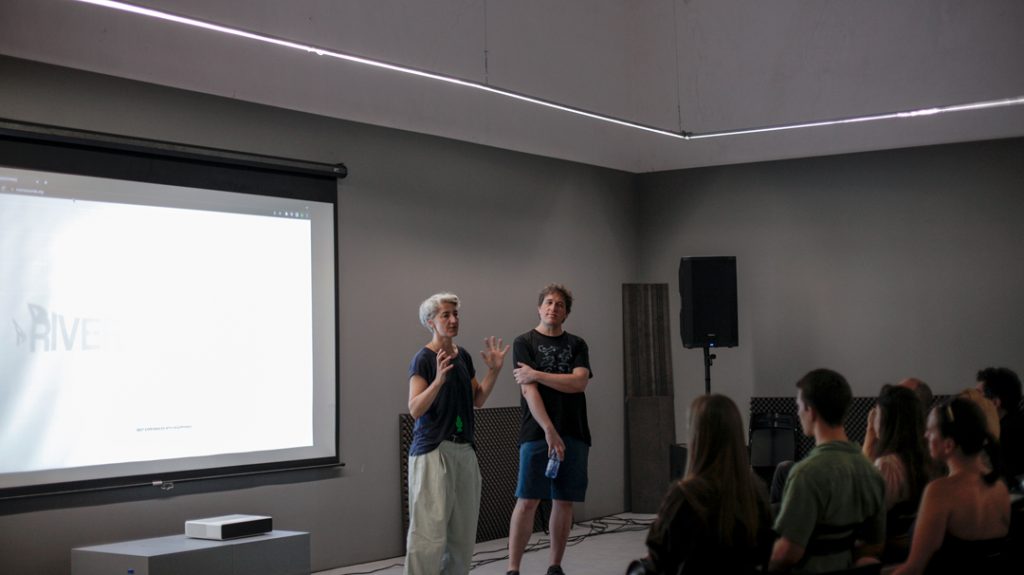 RIVERSSSOUNDS – ARTIST TALK + LISTENING SESSION WITH PABLO SANZ (ES)
July 22, 2022
Pablo Sanz 's works include public and site-specific art projects, immersive installations, multi-channel live performances, exhibitions, launches, shows and works for headphones. His practice is an open-ended investigation of listening to sound space, of the more-than-human strength, of the auditory vitality and otherness, focusing on the limits and thresholds of perception and attention. His ambient sound works explore the vibrant confluences of bodies, creatures, energies, materials, spaces and technologies, encouraging an ecological sensory awareness. Listening becomes a political act meant to resist dominant trends in contemporary societies, cultivating alternative forms of being and thinking. Pablo is currently teaching at the Master of Electroacoustic Music Composition at CSKG in Madrid.
RIVERSSSOUNDS is a platform for virtual sound experiences and an online residency program that invites you to navigate the rivers of Europe through the microphones of sound artists. Using digital tools and artistic imagination, RIVERSSSOUNDS is a virtual portal for connecting the physical realities of cities through sound.
---
Sonic Narratives will take place between Oct. 1-9. 2022, in Timișoara. Watch the Facebook event here.

A project developed by the Simultan Association, part of the program – Captivating lights – Timișoara 2023.
Financed by the Municipality of Timișoara, through the Project Center.
Partners: Direcția Județeană pentru Cultură Timiș – DJCT, Goethe Institute, German Cultural Center

Subscribe to our newsletter and receive news about our projects directly in your inbox.