INTONAL @ pop-up Stiințescu
On Saturday, November 30, 2019, between 11 am and 3 pm, we will see the National Orchestra again at the Ştiinţescu Pop-Up at the Youth House in Timișoara.
On this occasion, we will launch the mini-concert recorded during the workshop on October 6 on cassette tapes. If interested, you can find them at the association's stand.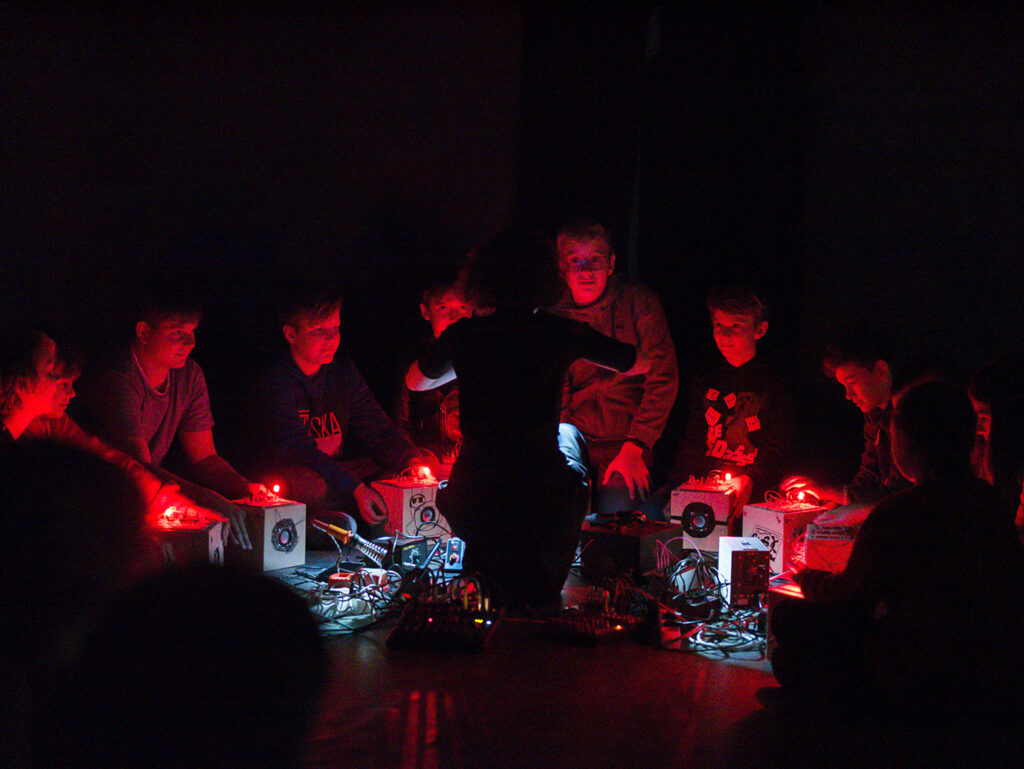 The Intonal Sounders workshop took place on October 3-6 at the House of Arts, where artists and electricians worked with 11 children to create musical instruments using electronic circuits, speakers, and other mechanical pieces, assembled under the coordination of artist Ioana Vreme Moser.

Participants: Clara, Tania, Bogdan, Mihai, Victor, Sandor, Theodor, Anisia, Ethan, Razvan, Tudor and Tytus.

video documentary by Alex Boca during the workshop.

Pop-Up Științescu is a joint meeting and interaction space for Științescu's projects. Both children and mentors bring together works, objects, and experiments created in the 2019 edition of the program, in Timișoara.

photo Daliana Iacobescu